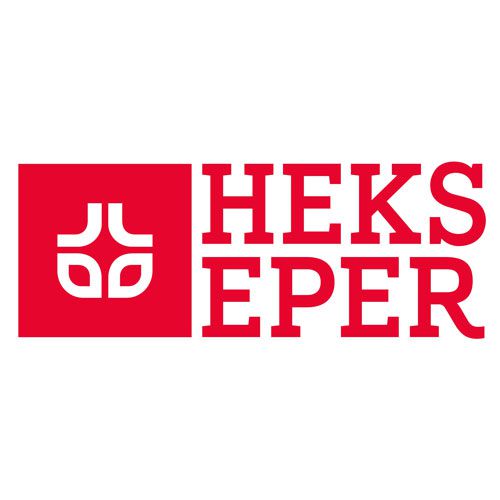 Adresse
HEKS – Hilfswerk der Evangelischen Kirchen Schweiz
Seminarstrasse 28
Arbeitsort
HEKS/EPER Romania Foundation
Rumänien
Dieses Stelleninserat ist abgelaufen. Das letzte Datum, an dem dieses Inserat veröffentlicht wurde, war 8/7/22.
HEKS/EPER, Swiss Church Aid, supports projects designed to combat hunger, poverty and injustice in over 30 countries on four continents. HEKS/EPER also provides worldwide humanitarian assistance for victims of natural disasters and armed conflicts and supports the Church's diaconal work in Eastern Europe and the Middle East. In Switzerland, HEKS/EPER champions the rights and causes of refugees and socially disadvantaged people. Through its development and social policy work in the fields of climate justice, access to land and food, migration, and integration, HEKS/EPER strives for systemic change - globally and in Switzerland.
MEAL Manager, Whole of Ukraine, Romania, 100%
HEKS/EPER: The Whole of Ukraine Response
With an already strong presence in Eastern Europe for more than 40 years, HEKS/EPER has considerably increased its intervention in this region with the occurring of the Ukrainian crisis. HEKS/EPER has been operating in Ukraine and neighboring countries with social inclusion and home care programs. In 2022, as refugees are fleeing clashes across Ukraine triggered by military operations, HEKS/EPER is extending its activities to deliver critical assistance to displaced persons inside Ukraine and in the hosting regions, in Romania, Hungary, and Slovakia.
The MEAL Manager contributes to the daily monitoring of of the projects on Whole of Ukraine response and the successful operation of programs and support services, and reports to the Regional Coordinator.The MEAL Manager will be expected to lead on MEAL system design and implementation, evaluations, MEAL budgeting, recruitment as well as support proposal writing and logframe development at national level. The post holder will be expected to mentor and/or capacity building existing country programme staff.
We are looking for a proactive and experienced:
Aufgaben
Monitoring & Evaluation:
You assist theRegional Coordinator Whole of Ukrainein the implementation of programs
You develop the MEAL system for the effective monitoring of programs
You alert the Program Coordinator in cases where discrepances in the execution of programs would be identified and proposes adjustments
You lead and/or support partners in conducting humanitarian needs assessments
Accountability & Participation
You design, set up and lead on an accountability system and practices across all HEKS/EPER implementation areas.
You create and supervise mechanisms to ensure the accountability system is functioning appropriately.
Learning & Capacity strengthening
You identify learning and training opportunities for all Whole of Ukraine program staff.You organize and conduct capacity development trainings.
You conduct training and awareness raising activities with partners, staff and Whole of Ukraine program response level regarding MEAL priorities and quality standards.
Data Management and Reporting
You assist Regional Coordinator Whole of Ukraine in liaisons with headquarters
You participate in the preparation of SitRep and other internal and external reports
Anforderung
Minimum of 3 years in Monitoring and Evaluation, especially in emergency contexts and grant funded projects, is critical
Proven experience in establishing a fully functional MEAL system for an organization that's supported by bilateral & multilateral international donors. Priority given to those with experience in multi-country response settings
Proven experience in leading mixed-methods data collection activities from needs assessment to report writing
Thorough knowledge of Sphere, Core Humanitarian Standards, human rights, DNH, DAC evaluation criteria are essential
Thorough knowledge on the humanitarian coordination system and the cluster approach.
Experience in information
The position requires ability and willingness to travel internationally across the multi-country response, and domestically
Ability to establish collaborative relationships with staff, beneficiaries and other stakeholders.
Strong attitude to take initiative, work autonomously and achieve results effectively.
Flexibility and Stress-management
Fluent English skills (written and spoken)
Knowledge in Romanian, Ukrainian or Russian languages will get preference
Benefit
An international position with a duty station in Romania and regular visit to the regional offices (Ukraine, Romania, Hungary, Moldova)

An opportunity to make a difference in this world

An interesting and challenging position with flexible working condition

Fixed-term contract of one year, renewable

Preferred start date: ASAP