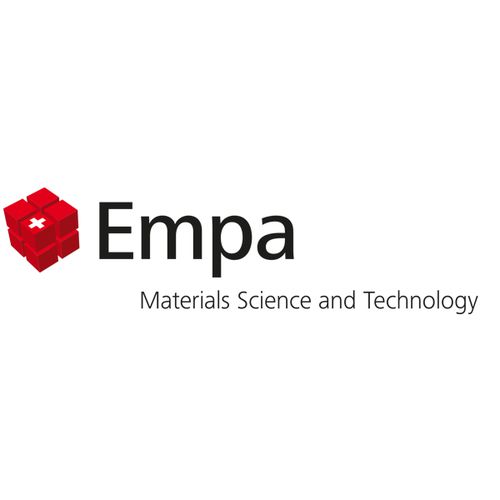 Address
Empa
Überlandstrasse 129
Empa - the place where innovation starts

Empa is the research institute for materials science and technology of the ETH Domain and conducts cutting-edge research for the benefit of industry and the well-being of society.
PhD Position on "Fracture failure of adhesively-bonded shape memory alloy (SMA) joints"
Our Structural Engineering Laboratory offers a challenging and interdisciplinary:
Duty
Objectives of the research:
A Fe-Mn-Si shape memory alloy (SMA) has been recently developed at Empa. The Empa iron-based SMA (Fe-SMA) exhibits a shape memory effect (SME) that can generate high recovery stresses. A stretched Fe-SMA member tries to recover its original shape upon heating followed by cooling to the ambient temperature (i.e., the so called 'activation process'). High tensile stresses are generated in the Fe-SMA member when its deformation is constrained during the activation process. A (recovery) tensile stress up to 360 MPa in the Fe-SMA is attainable by being heated to 160°C and cooled to the room temperature. This feature is very desirable for prestressing applications. Desirable compressive stresses are generated in the parent structure to which the prestressed Fe-SMA is attached. The combination of the excellent mechanical properties, lower cost of the Fe-SMA (compared to that of NiTi- and Cu-based SMAs), easier installation and prestressing process (in comparison to prestressed steel and CFRP members) makes this alloy particularly at-tractive to be applied as prestressing elements for strengthening aging metallic structures in different sections. This PhD project undertakes the research initiative to study the fracture failure of adhesively bonded Fe-SMA joints with the further objective of developing an adhesively bonded prestressed Fe-SMA solution for fatigue strengthening of vast aging metallic structures in different sectors (e.g., civil, mechanical and aerospace areas). Fundamentally, the integrity of the adhesively bonded Fe-SMA subjected to quasi-static loading conditions has to be guaranteed first, though the ultimate objective is to bond the Fe-SMA for fatigue strengthening.
PhD Programm:
You will be registered at the Institute of Structural Engineering (IBK) at ETH Zurich. The funding is assured for 4 years by the Swiss National Science Foundation (SNSF) awarded to Empa. The project is a collaborative work between the Sustainable Metallic Structures  Group in the Structural Engineering Lab of Empa, the TU Delft (the Adhesion Institute  at the Aerospace Structures & Materials) and the University of Salerno  (Department of Civil Engineering). The working place and office will be at Empa, Dübendorf. During the course of the PhD study, you will spend 6-months in the Adhesion Institute at the TU Delft .
Requirement
Your profile:
You own
a Master degree in either field of Civil, Mechanical or Aerospace Engineering,
a strong background in analytical and numerical methods as well as strong interest in experimental works,
excellent written and verbal skills in English language are mandatory. Furthermore, German language skills are beneficial,
a demonstrated capacity to work in a collegiate/friendly manner with other colleagues in a workplace,
prior knowledge on adhesion and adhesives, cohesive zone (CZ) models, debonding analysis, adhesively-bonded joints, surface pretreatment, mixed-mode partitioning and bi-material bonded joints is advantageous. Prior knowledge on the bond behavior in FRP-to-concrete or FRP-to-steel interfaces are also beneficial for this project.
We are offering a multifaceted and challenging position in a modern materials research institution in the Zurich area with outstanding infrastructure and broad interdisciplinary surroundings. Commencement of the project will be some-time between 1st September 2020 and 1st February 2021. Application deadline is 30th June 2020.