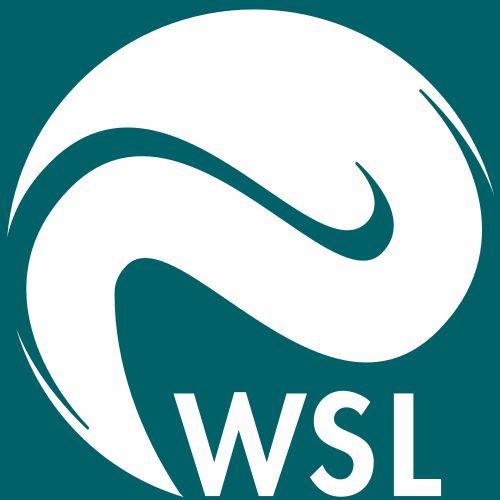 Address
Eidg. Forschungsanstalt WSL
Zürcherstrasse 111
Workplace
Eidg. Forschungsanstalt WSL
Switzerland
This publication has expired. The last date when this publication was published was 7/30/21.
The Swiss Federal Institute for Forest, Snow and Landscape Research WSL is part of the ETH Domain. Approximately 600 people work on the sustainable use and protection of the environment and on the handling of natural hazards.
PhD Student in "The ecological role of cyanobacterial metabolite production and bioaccumulation by herbivores"
The ETH Board has funded a research program on
Blue-Green Biodiversity (BGB).
Its goal is to strengthen interdisciplinary biodiversity research of WSL and Eawag (Swiss Federal Institute of Aquatic Science and Technology) in order to find answers to urgent social challenges of species loss as quickly as possible. The project is now in its second phase. Please find more information on our homepage at:
BGB Initiative WSL
. In the framework of this Project within the "Biodiversity" Group of WSL in collaboration with the "Environmental Chemistry of Biomolecules" Group at Eawag, the Swiss Federal Institute of Aquatic Science and Technology, we are searching for a
Duty
The goal of this PhD project is to investigate the occurrence and bioaccumulation dynamics of cyanobacterial toxins and secondary metabolites in cyanobacterial communities in the Swiss Alps. You will assess the metabolic fingerprint of rock-inhabiting cyanobacteria in lichen communities, design laboratory microcosm experiments with herbivores to assess their feeding/avoidance behavior and the toxicokinetics of metabolite accumulation and transformation. Your results will allow to understand metabolite persistence across trophic levels in animals and also contribute to risk assessments for cyanotoxin presence for animals and humans alike. You will participate in a collaborative, cross-disciplinary project involving biologists, ecologists, and analytical chemists. The project aims to understand the genetic and metabolic diversity of lichen communities in the Swiss Alp, how specialized and possibly vulnerable they are and whether toxic metabolites of the involved cyanobacteria pose potential risks. You will be responsible for the metabolic diversity and toxicokinetics within the food web.

The duration of the PhD position will be 4 years with a start between late 2021 and early 2022. The candidate (f/m/d) will be based in the Biodiversity and Conservation Biology group with Prof. Christoph Scheidegger at WSL in Birmensdorf and in the Environmental Chemistry of Biomolecules group with Dr Elisabeth Janssen at Eawag. WSL and Eawag are are part of the ETH Domain and are located within the Zürich metropolitan area, and the city of Zürich is continuously ranked among the top cities in the world for quality of life and is within close proximity to the Swiss Alps.
Requirement
The successful candidate is expected to hold a Master degree in Environmental Chemistry, Environmental Sciences or equivalent, has experience in analytical chemistry (liquid chromatography, ideally mass spectrometry) and bioaccumulation studies, demonstrated skills in scientific communication (e.g., report and BSc/MSc thesis writing) and a willingness to learn and expand skills into analytical chemistry and toxicokinetics. First experiences with culturing of (cyano)bacteria, experimental studies of food-webs, and mountaineering will be additional valuable assets. The project is cross disciplinary and would benefit from a creative and open mind. At least 50% of the work will be experimental laboratory and field work, while the remaining 50% will be dedicated to data processing and analysis. An ambitious and highly motivated candidate with a demonstrated high level of team spirit, conceptual skills, an independent and structured way of working, and fluency in English complete the profile.

Please send your complete application to Michèle Bucher, Human Resources WSL, by uploading the requested documents through our webpage. Applications via email will not be considered. The review process of candidates will continue until the position is filled, but we will immediately start evaluating applicants and thus encourage submissions by beginning of August. The application should include: 1) a cover letter with a concise statement about your previous research, your vision for the future and your motivation to work on this project (2-3 pages maximum); 2) a curriculum vitae including (if applicable) the list of publications or MSc/BSc thesis topics and abstracts; 3) copies of your academic qualifications; and 4) names and contact information of 2-3 academic references. Christoph Scheidegger (WSL), christoph.scheidegger(at)wsl.ch, phone +41 (0)44 739 23 39, or Elisabeth Janssen (Eawag), elisabeth.janssen(at)eawag.ch, phone +41 (0)58 765 54 28 will be happy to answer any questions or offer further information. The WSL strives to increase the proportion of women in its employment, which is why qualified women are particularly called upon to apply for this position.
Summary