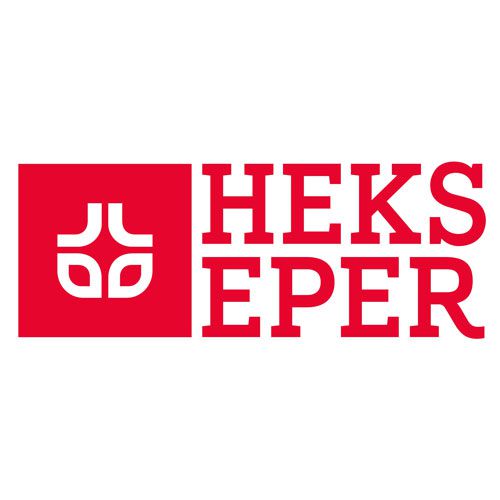 Address
HEKS – Hilfswerk der Evangelischen Kirchen Schweiz
Seminarstrasse 28
Workplace
HEKS/EPER Romania Foundation
Romania
This publication has expired. The last date when this publication was published was 5/16/22.
HEKS/EPER, Swiss Church Aid, supports projects designed to combat hunger, poverty and injustice in over 30 countries on four continents. HEKS/EPER also provides worldwide humanitarian assistance for victims of natural disasters and armed conflicts and supports the Church's diaconal work in Eastern Europe and the Middle East. In Switzerland, HEKS/EPER champions the rights and causes of refugees and socially disadvantaged people. Through its development and social policy work in the fields of climate justice, access to land and food, migration, and integration, HEKS/EPER strives for systemic change - globally and in Switzerland.
Regional Finance and Admin. Coordinator, Whole of Ukraine, 100%
HEKS/EPER: The Whole of Ukraine Response
With an already strong presence in Eastern Europe for more than 40 years, HEKS/EPER has considerably increased its intervention in this region with the occurring of the Ukrainian crisis. HEKS/EPER has been operating in Ukraine and neighboring countries with social inclusion and home care programs. In 2022, as refugees arefleeing clashes across Ukraine triggered by military operations, HEKS/EPER is extending its activities to deliver critical assistance to displaced persons inside Ukraine and in the hosting regions, in Romania, Hungary, and Slovakia.
Therefore, we are looking for a proactive and experienced:
Duty
Budgetary and Financial Monitoring:
Oversee the financial operations of all the regional Ukraine response and ensure timely and accurate financial reports and practices including cash management, payroll, financial disbursements, ledgers etc.

Responsible for compiling financial information from the different country offices and for maintaining all financial records for projects and for the regional office.

Monitor the expenditures to ensure that project funds are utilized appropriately.
Coordination and support
Collaborate and coordinate with HQ and Country Offices to ensure Finance, Administrative and HR procedures are well understood and enforced in a coordinated manner at regional level and to present a consolidated approach and teamwork for mission support and management.

Performs quality control reviews of HEKS and partners organization
Training and Compliance Management:
Ensure adequate training & Capacity building on HEKS-EPER institutional polices and Donors Procedures for staff in regional/country offices and for the partners

Support field offices and partner organizations in formulating financial reports, budgets for new projects and carrying out audits.

Supervise the monthly closing, review, and integration of the accounting.

Verify the accounting files and archives before they are sent to HQ.
Administration
Prepare and maintain donor agreements and staff contracts.

Take part in meetings related to administrative aspects, represents HEKS-EPER upon request.

Centralize and supervise the sending of administrative files to the Head Office (in Zurich) as well as to the respective field offices in the region.

Ensure administrative and financial reports are sent according to preestablished administrative calendar.

Oversee adherence to donor administrative procedures.
Requirement
Professional diploma or University Degree in

Accounting, Business Administration, Economics or Audit

Professional experience of at least 3 years with an NGO in a similar position

Rigor and reliability, outstanding sense of organization and for coordination; excellent interpersonal skills; good management of priorities and pressure to meet often conflicting deadlines.

Discretion and ability to handle confidential issues

Excellent written/spoken command English

is mandatory

.

Ukrainian and Russian are an asset. Knowledge
Benefit
An international position with a duty station in Cluj or in Zürich/Lausanne and regular visit to the regional offices (Ukraine, Romania, Hungary, Moldova).

An opportunity to make a difference in this world.

An interesting and challenging position with flexible working condition.

Fixed-term contract of one year renewable.

Preferred start date: ASAP