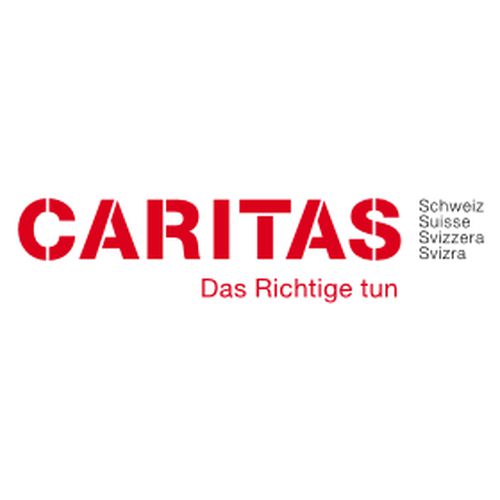 Address
Caritas Schweiz
Adligenswilerstrasse 15
Workplace
Caritas Schweiz Uganda
Uganda
This publication has expired. The last date when this publication was published was 5/28/23.
Doing the right thing. We are active in Switzerland and 20 countries on four continents. Join us with a commitment to help us bring about a more caring society, as
MEAL Manager in Gulu, Uganda (100 %)
Caritas Switzerland has been actively involved in Uganda since 1994, focussing our efforts to northern Uganda to assist recovery of livelihood and access to basic services for vulnerable community members affected by the repercussions of war. Over the years, through strategic partnerships with more than ten local implementing partners, we have gained significant experience in the fields of education, skills development, income generation, and food security and markets, reaching an average of 10,000 target individuals per year. Caritas Switzerland has been registered in Uganda as an international NGO since 2016. Today, Caritas Switzerland's structure in Uganda is composed of two offices, in Kampala and Gulu, that provide programmatic and administrative support as well as plan and implement action in close cooperation with local partner organizations. This ensures continuous organizational and institutional development, to guarantee project quality and project sustainability as well as facilitating easy access to target groups, local knowledge, and networks.
Under the supervision of the Country Director, the Monitoring Evaluation Accountability and Learning (MEAL) Manager based in Gulu, is overall responsible for the MEAL of Caritas Switzerland in Uganda across projects, ensuring compliance with the MEAL requirements of donors as well as the headquarter of Caritas Switzerland in Lucerne. The MEAL Manager will bring significant experience and fresh ideas to lead on MEAL system implementation, review and evaluations, MEAL budgeting, as well as support to proposal writing and LogFrame development. The post holder will ensure that the Caritas Switzerland projects in Uganda are supported to ensure quality, effectiveness, and appropriateness of their programmes. The post-holder will capture lessons learned and communicate this information in various capacities to improve on-going and future programming. S/he will set up and maintain effective monitoring systems across all projects, including the use of beneficiary feedback data, to assure the quality of interventions. The MEAL Manager will lead on building capacity of staff and partners on MEAL but particularly on accountability and participation.
Duty
Set up, implement and maintain the monitoring and evaluation system of projects, to ensure accountability to donors and beneficiaries
Work closely with the project managers and teams to ensure that MEAL becomes an integral element of project implementation to support the creation of an organisational culture which prioritizes quality programming
Ensure effective and efficient progress reporting processes which maintain guidelines and requirements of external donors and Caritas Switzerland's headquarter
Prepare, accompany and contribute to studies (such as baseline, min-line, endline and in-depth evaluations)
Develop customized data collection and monitoring tools to ensure accurate collection and verification of data of projects
Track the projects' progress and evaluate their impact in an integrated manner allowing for program learning and adjustments
In collaboration with the headquarters of Caritas Switzerland ensure that the Caritas Switzerland Standard Indicators are adequately included in projects' MEAL systems and are reported on
Contribute to developing and disseminating information on project learning, outcomes and impact assessments
Assist with the acquisition and start of new projects by developing Theory of Changes, LogFrames and MEAL plans and systems
Coordinate and oversee project outcome evaluation activities and cost benefit analysis to assess the outcome of the activities implemented
Continuously provide technical backstopping to capacitate the project staff and staff of partners in MEAL as requested to ensure quality of data collection and monitoring
Support and participate in undertaking Partner Risk Assessments and Partner's development plans as necessary
Assist in the preparation of reports (both internally and externally) as requested by the Project Managers
Ensure appropriate systems, indicators and tools are in place to enable Caritas Switzerland's programming to meet donor requirements for results monitoring, outcome and impact measurement
Other responsibilities and duties as required by the Country Director
Requirement
BSc/BA/MSc/MA in Economics, applied statistics, Social Studies, Rural Development, or other related discipline
In-depth knowledge of MEAL processes and tools is a requirement
Skills and hands on experience on qualitative and quantitative research methods, designs, and impact evaluations
Strong understanding of participatory approaches and current developments trends
Excellent knowledge and use of MS office (word/excel/outlook) is a requirement
Minimum 5 years' experience in the sector with a focus on MEAL
Fluency in English is a requirement
Knowledge of Ugandan local languages an asset
Willingness to travel long distances and to work in the field
Good understanding of the Uganda context; experience in West Nile, Acholi and Lango is a plus
Excellent facilitation and communication skills
Ability to organise and train staffs
Highly organized with attention to details
Open-minded, honest, and reliable personality