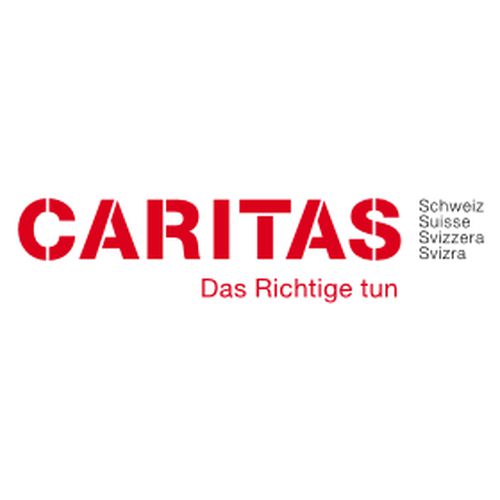 Address
Caritas Schweiz
Adligenswilerstrasse 15
Workplace
CCH Sarajevo
Bosnia and Herzegovina
This publication has expired. The last date when this publication was published was 3/21/23.
Doing the right thing. We are active in Switzerland and 20 countries on four continents. Join us with a commitment to help us bring about a more caring society, as
International Team Leader Local Economic Development / Market & Private Sector Development (80-100 %)
Caritas Switzerland is a leading relief organisation in international development cooperation and humanitarian aid. Its primary goal is to fight and eradicate poverty worldwide. Focusing on income generation, migration and climate change, Caritas Switzerland's International Cooperation Programme is implemented with presences in 15 countries across the globe. Together with its consortium partner NIRAS International Consulting, Caritas Switzerland presently implements the project "Local Economic Development in Bosnia and Herzegovina" for the Swiss Development Cooperation (SDC). The overall project goal is to create new economic opportunities and increase incomes for men and women in municipalities and regions through local actors - municipalities, private sector and civil society - jointly developing strategies and implementing projects to improve comparative advantages of localities and the framework conditions for businesses. Caritas Switzerland is recruiting an experienced Team Leader to lead the Project Implementation Unit and manage the project in close collaboration with the consortium partner and national stakeholders. The Team Leader will ensure the adequate achievement of project results and coordination of project staff as well as cooperation and coordination with national and international partners.
Duty
Ensure result-oriented project management including financial and administrative management, implementation, coordination and communication (skilfully applying project cycle management)
Strategic leadership and technical project management in close collaboration with the consortium partner and local stakeholders and beneficiaries as well as with international actors and national institutions in the field of economic development
Prepare yearly project plans of operation in participatory processes with key project stakeholders
Organise beneficiary selection processes in localities
Design, implementation and management of catalytic Grant Schemes
Apply conflict-sensitive project management jointly with project stakeholders ensuring focus on cooperation for common interests and strategic change
Apply adaptive project management approaches as systematic processes to ensure continued improvement of management and implementation
Secure high quality of project deliverables
Prepare meetings of the Project Steering Committee and act as its secretariat
Actively promote synergies and harmonise activities with other projects by Swiss or other donors implemented in this pertinent thematic field (economic and business sector development)
Actively engage in coordinaton for concerted policy influencing
Monitor relevant changes and developments in the context and propose project adaptations as necessary to ensure project effectiveness
Requirement
Relevant higher education and professional training, in the field of economy, political economy, political science or similar
More than 10 years of work experience relevant for the project, particularly international experience of Local Economic Development (LED), whereby the comparative experience from different regions will be considered as an advantage
Professional experience in the Western Balkans, experience in BiH is considered an advantage, as well as similar work experience in other regions
Experience in the management of teams in development projects comparable in size and scope; strong managerial skills, including result-oriented management, strategic planning, human resources and financial management skills
Strong experience in steering and mentoring, capacity to anticipate issues and identify forward-looking solutions
Experience with economic development projects, particularly in the field of facilitation of local economic and private sector development, (rural) SME development, MSD, access to finance for business development, advocacy, local governance and policy influencing
Experience in working with Civil Society Organizations (CSOs) and promoting their participation in LED
Confirmed experience in system development, transition contexts
Confirmed experience in managing multi-stakeholder processes; public private dialogue; private sector engagement
Confirmed experience in applying adaptive management and community-based participatory approaches and experience in conflict sensitive project management is an asset
Experience in gender mainstreaming, governance, and social inclusion
Knowledge of environmental aspects of local economic development
Strong interpersonal and intercultural communication competencies as well as presentation and negotiation skills
Excellent command of English, knowledge of the Bosnian/Croatian/Serbian language is an asset