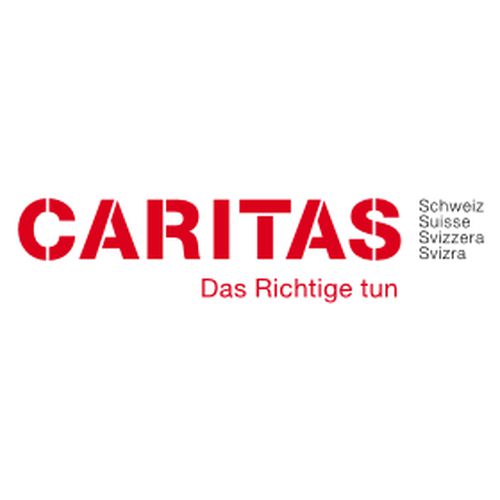 Address
Caritas Schweiz
Adligenswilerstrasse 15
Workplace
Caritas Schweiz
Switzerland
This publication has expired. The last date when this publication was published was 8/7/22.
Doing the right thing. We are active in Switzerland and 20 countries on four continents. Join us with a commitment to help us bring about a more caring society, as
Programme Director Emergency preparedness (100 %)
Caritas Switzerland (CACH) is one of the leading Swiss NGOs in the field of poverty reduction in Switzerland and abroad. International cooperation programmes focus on income, climate change and migration in fifteen priority countries and regions worldwide. Caritas Switzerland also has many years of experience in humanitarian aid, ranging from emergency aid after natural disasters to reconstruction and aid in conflict areas. Caritas Switzerland can act quickly in the event of major disasters and send its own experts to the affected areas. In doing so, Caritas Switzerland maintains an emergency preparedness dispositive that can be deployed at any time and anywhere in the world. Caritas Switzerland has a security system that guarantees the safety of its employees in the areas of operation.
Duty
Context monitoring/Screening of crises and disasters
Briefing/reporting to the Emergency Steering Committee (strategic body) and participation in the Emergency Task Force (operational body)
In consultation with the Head of operations, management of emergency response activities and planning of handover to regular structures of International Cooperation section (line management)
Coordination with Communication & Marketing, Human Resources, Finance & Administration, as well as with external partners and donors
In coordination with Head of operations, supervision of the Emergency Aid Team including recruitment, exchange with the team on site and debriefing
In coordination with Head of operations, supervision/establishment of the internal & external disaster relief pool including evaluation of operations, update of the pool memberhsip, regular communication with members, coordination of training and preparedness measures
Institutional knowledge management of Emergency Aid mission deployments and regular adjustments of processes/structures to optimise Caritas Switzerland's emergency prepardeness
Quality management in the area of safety (standards, processes, knowledge & learning)
Updating and documentation on institutional crisis management-tools in cooperation with the external security advisor
In cooperation with the external security advisor, support to and advise of country organizations in the development of local security plans
Introduction of new employees to the security procedures at Caritas Switzerland
Adaptation/implementation of templates and guidelines for entry into/exit from country programmes & office opening and closing
Supervision of open tasks in countries where Caritas Switzerland is phasing out
Requirement
University degree level Master or equivalent education in relevant field; Qualified further education an advantage
Five years' experience in international cooperation, incl. experience abroad in humanitarian contexts
Several years of experience in the elaboration and implementation of emergency/humanitarian programmes; experience in security management is an advantage
Excellent planning and organizational skills, flexibility, problem-solving ability
Leadership experience; experience in leading multicultural teams at a distance is an advantage
Social competence and excellent communication skills
High flexibility required, occasionally duty on weekends required
Very good knowledge in project management, experience in coordination in networks, cooperation with partners and administrative processes
Analytical, conceptual and networking skills
Ability to present complex issues in a clear and understandable manner, excellent drafting skills
Good English and German language skills, French language skills are an advantage