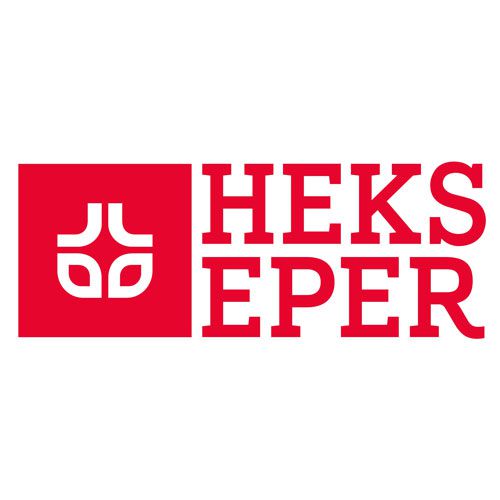 Address
HEKS – Hilfswerk der Evangelischen Kirchen Schweiz
Seminarstrasse 28
Workplace
HEKS/EPER Odessa, Ukraine
Ukraine
This publication has expired. The last date when this publication was published was 6/25/22.
HEKS/EPER, Swiss Church Aid, supports projects designed to combat hunger, poverty and injustice in over 30 countries on four continents. HEKS/EPER also provides worldwide humanitarian assistance for victims of natural disasters and armed conflicts and supports the Church's diaconal work in Eastern Europe and the Middle East. In Switzerland, HEKS/EPER champions the rights and causes of refugees and socially disadvantaged people. Through its development and social policy work in the fields of climate justice, access to land and food, migration, and integration, HEKS/EPER strives for systemic change - globally and in Switzerland.
Country representative, Ukraine, 100%
Since the onset of conflict in Ukraine following the Russian military offensive on the 24th February 2022, the humanitarian situation in the country deteriorated rapidly and over 3.5 million civilians have been displaced to neighbouring countries. According to the World Food Programme (WFP) Situation Report #7, over 12 million of civilians (30% of the Ukraine's population) are already in dire need of immediate assistance with at least 6.4 million being internally displaced[1], many of whom were already displaced multiple times during previous fighting.
[1] WFP External Situation Report #7 -March 22, 2022
As representative of the organisation, the Country representative coordinates and manages all activities linked to HEKS-EPER projects in the posting country: project cycle management, networking, local fund raising, staff management, safety and security, finance and administration. You support HEKS-EPER local partners. You manage and develop the organisation's intervention strategy jointly with the desk HQ.
Duty
Strategy and institutional policy

You ensure implementation and compliance to HEKS-EPER Foundation Strategic Plan, HEKS-EPER regional strategic plan and HEKS-EPER thematic policies in the field.

Together with the desk, you elaborate, implement and review the country strategy for HEKS-EPER in Ukraine.

Project cycle management

You manage, supervise and coordinate all the activities related to the implementation of HEKS-EPER's projects in Ukraine according to the proposal guidelines and indicators, budget and work plans.

In consultation with HEKS-EPER's Emergency desk, you develop new projects in-line with HEKS-EPER strategic plan and thematic policies.

Reporting

You provide the Desk with quality monthly activity reports and annual reports in line with project objectives and indicators.

You provide the Desk and/or the donors with quality intermediate and final project reports as per contract.

Finance

You are responsible for the overall financial management of the delegation.

You ensure a tight follow up of all budgets including donors contracts and takes necessary actions in case of over/under expenditure.

Human resources management

You manage (supervision, support, training, etc.) HEKS-EPER employees in Ukraine, expatriates as well as local staff.

You recruit HEKS-EPER local staff.

Fund raising

You develop and maintain sound relations with potential donors (institutional, local, etc).

You identifie new funding sources.

You initiates and lead the development of new project proposals.

You secure new contracts.

Administration

You implement and update HEKS-EPER delegation's rules and procedures.

You esure that contracts, rules and procedures meet all requirements of national law.

Others

You undertake other duties that may be defined by HEKS-EPER desk HQ.

Child Safeguarding Policy
You commit to respect HEKS-EPER Risk Management Policies including: Child Safeguarding Policy, Safety and Security Policy and Anti-Fraud/Corruption Policy, Whistleblowing Policy

You commit to ensure the best.
Requirement
Education: University degree in relevant field

Language: Excellent oral and writing skills in English C2, Russian an asset
This function requires the mastery of Personal, Social and Leadership Competencies (PSLC), Technical and Methodological Competencies (TMC) and Management and Strategic Competencies (MSC)
In particular:
PSLC :
You show autonomy and ability to decide

You manage stress and emotions

You show negotiation skills

You communicate in a clear, concise and responsible way

You manage conflicts in a constructive way
TMC:
You know and respect the rules and processes of the different domains concerning one's activities

You transform the innovations into shared good practices

You know and applie the state of the art in Project Cycle Management
MSC:
You act as a complexity reducer by translating the organizational strategy into clear priorities, goals and operational actions

You encourage and support the development of staff competencies

You act as a legal, official representative of HEKS-EPER both locally and internationally
Benefit
An international position with a duty station in Odessa, Ukraine

An opportunity to make a difference in this world

An interesting and challenging position with scope for design

Duration 12 months

Starting date: ASAP